Spiritual Guidance
Through a one on one meeting one has the possibility to access and understand ones own situation better and address certain areas with more care and detail.
Knowing where one stands in life, what to pay attention to, how do address certain issues and how to go about it, is essential to get to the desired end. Our end is Moksha, freedom from pain and suffering.
Through clear teaching and tools for emotional growth and healing, patience, dedication, love and understanding, we can over come the obstacles towards long lasting happiness.
Sharada lovingly and compassionately takes one by the hand, taking one step at the time, supporting the process of gaining more clarity, learning the tools and practices that support ones spiritual pursuit.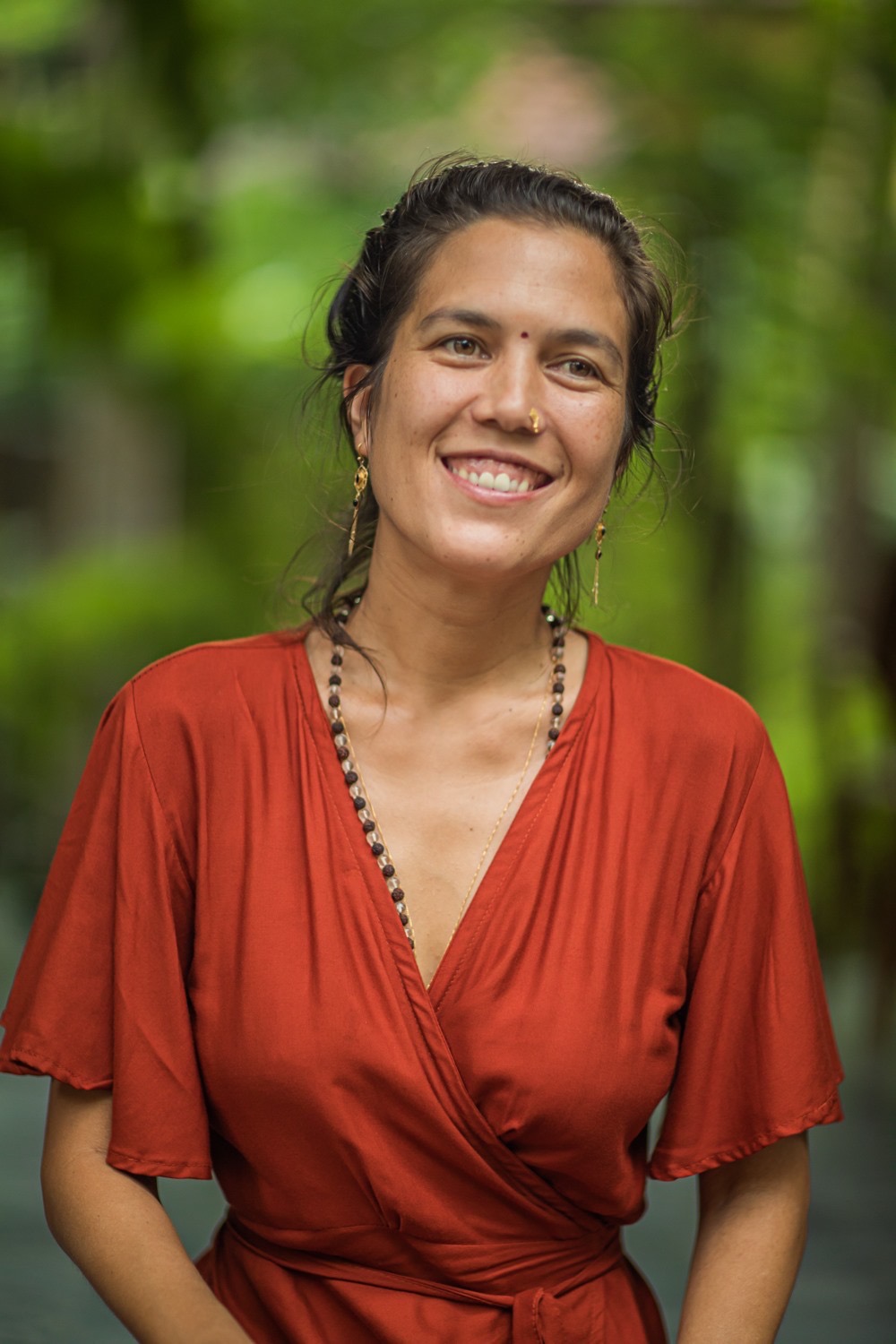 Sharada is a devoted and committed student and teacher of Vedanta (non dual teachings) and the Vedic Tradition, Master of Ceremonies & Vedic Chanting as well as the Founder of Be Woman Project. At this present moment, she is undergoing one of the most in depths sex, love & relationship coaching programs. 
From an early age, Sharada was on the quest for Moksha, absolute freedom, which led her to India & Bali, seeking guidance & answers to the fundamental questions of life. 
More than a decade ago, she found her revered teachers in the lineage of Swami Dayananda Saraswati and has since then been living in Bali & India studying the ancient teachings of the Vedas directly with her teachers. In her lineage, the study of the inner child, Jungian Psychology & devotional practices such as rituals is incorporated which also shines through in all her magical offerings. 
Thanks for submitting your information! Please continue with the checkout process.